A good way to plan for your trip to Miami is to learn a little about the geography and layout of the city. Discover the different areas of Miami.
What is Miami?
It's common for people to think that Miami is limited only to its best-known area: Miami Beach. This is only one of the cities which forms part of the Miami-Dade County, and here we'll try to explain the layout and composition of Miami as a whole:
The United States is made up of 50 states and a federal district.
To the extreme south-east, you can find Florida, which is in turn made up of 67 counties.
Miami-Dade is one of these 67 counties, and can be found in southern Florida.
The Miami-Dade county is made up of more than 20 cities, towns, and smaller populations. Some of the most important, and best known, include Miami City, Miami Beach, and Coral Gables.
Areas
As well as its beaches and hotels, Miami-Dade County has a wide range of communities of different ethnicities and an equally diverse and special architecture. These are the most important neighbourhoods to know about when visiting Miami.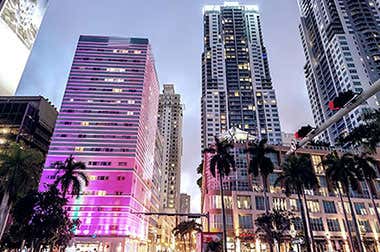 Altough Miami Beach is the centre of attention, Miami City is the beating heart of this international metropolis.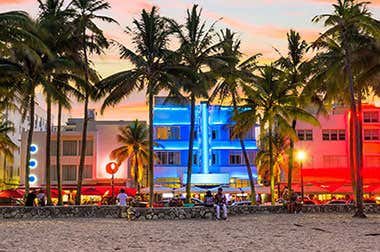 Miami Beach is the image most people have when they think of Miami. Get to know its areas, streets and most important sights.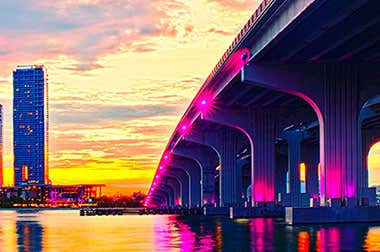 Biscayne Bay is where you can find Star, Hibiscus, Palm, and other artificial islands. This is where the celebrity houses are.
Neighbourhoods
You'll find Little Havana, the Art Deco district, Coconut Grove, and the other famous Miami neighbourhoods in the attractions section of the guide.