Inaugurated in 2013, the Perez Art Museum Miami (PAMM) has international works of art created from the middle of the 20th century up until the present day.
Previously known as the Miami Art Museum, the new Pérez Art Museum Miami (PAMM) is found in an unusual building designed by the Swiss architects Jacques Herzog and Piere de Meuron.
Collection
The museum's collection is made up of around 1,800 artworks, and of these, 110 were donated by Jorge M. Pérez the collector who also donated 35 million dollars for the construction of this new museum, which would later be named after him.
The museum has various permanent collections focussed on Western art from the 20th and 21st centuries, including works by Diego Rivera, José Bedia Baldés, and Wifredo Lam, as well as a rotating cast of temporary exhibitions.
Controversies
The change of name had its consequences, with many of the board members resigning, stating that the city had paid 100 million dollars, nearly three times Perez's donation.
The change in the exhibition themes and the minimal aid given to local artists also meant that the artist Máximo Caminero destroyed a work by the Chinese artist Ai Weiwei, valued at 1 million dollars.
But despite all this, the building's fascinating style has won over residents, and visitor numbers have steadily increased.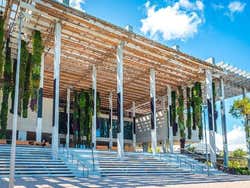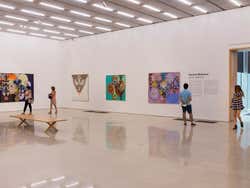 Schedule
Monday: 11 am to 6 pm
Thursday: 11 am to 9 pm
Tuesday and Wednesday: Closed
Weekends: 11 am to 6 pm
Price
Adults: US$ 16
Seniors, students and children from 7 to 18: US$ 12
Children under 6: FREE.
Second Saturday of each month: FREE.