Goldcoast Railroad Museum
In the Miami Rail Museum you'll find all kinds of different historic trains from the golden age of American rail travel, all of them perfectly restored.
Found next to the Miami Metrozoo, here you can find tens of trains, where it seems as though time has simply stood still. You can visit the inside of some of these old-school engines, and live through them the storied history of transport in America.
Here are some of the most interesting trains in the exposition:
Ferdinand Magellan: This is a train, reformed in 1942, for use by President Roosevelt. It's a Pullman model, from the year 1928, and was equipped and armored for presidential trips.
U.S. Army Hospital Car: This hospital train was one of the 100 which was used to transport military patients between medical services. Inside you can see some really interesting sections, such as the kitchen or medical installations.
Jim Crow Passenger Wagon: Built in 1913, this train was a silent witness to the social segregation of the time. Exploring inside you can see the wagons for whites and those for colored people, differentiated by signs.
A Journey Back in Time
The Rail Road Museum is both interesting and interactive. It's a realñ treat to explore trains from across history as if they were still being used. The only disadvantage is that the museum is quite far from the center (about 40 kilometers) but if you were planning to see the zoo, you'll be in the neighborhood and can combine visits.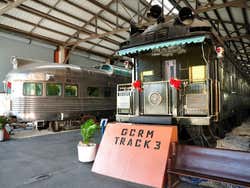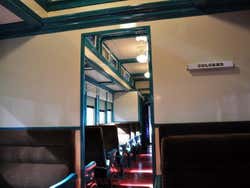 Schedule
Monday, Wednesday, and Friday: 10 am to 4 pm
Saturday and Sunday: 11 am to 4 pm
Tuesday and Thursday: closed
Price
Adults: US$ 12
Children from 2 to 12: US$ 10
Children under 2: Free
Seniors over 55: US$ 5
First Saturday of the month: Free