The Wolfsonian-FIU museum was inaugurated in 1986, in its current location a spanish-moorish building from 1927, with more than 5,000 square metres divided across six floors.
In the Wolfsonian-FIU museum, you can see the influence of the decorative and advertising arts on our day to day lives.
Inside the Wolfsonian
Mitchell Wolfson spent many years bringing together his 'treasures', more than 7,000 objects from North America and Europe which reflect political, cultural and technological change in the world before the Second World War.
In the museum, you can find a range of unusual objects, including furniture, paintings, books, sculptures, advertisements, and decorative pieces from the modern age which look to make sense of the ideas, desires and motivations of both creator and audience.
Among the most unusual objects in the museum is a copy of Hitler's book, Mein Kampf written in braille.
An enigmatic and unusual museum
The Wolfsonian is not your typical museum. It's full of unusual objects which are sure to teach you something about the past: a good way to understand the present.
Its location in the heart of Miami Beach makes it easy to get to, and makes it one of our favourites in Miami.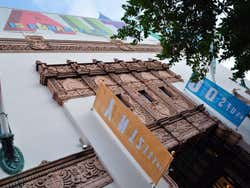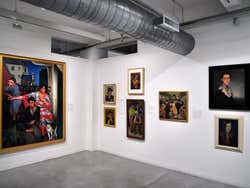 Schedule
Monday, Tuesday, Thursday and Saturday: 10 am to 6 pm.
Friday: From 10 am to 9 pm (Free entry from 6 pm).
Sundays: From 12 pm to 6 pm.
Closed: Wednesdays, Thanksgiving, Christmas, New Year and the 4th of July.
Price
Adults: US$12.
Students, seniors and children from 6 to 18: $US$8.
Children under 6: FREE.
Transport
Metrobus: lines C, H, K y W (Washington Avenue).