The Wings over Miami museum pays homage to the veteran aviators who were pioneers in civil and military aviation.
Found to the southeast of Miami, at the Kendall Tamiami airport, this aviation museum was founded in 1986 by the champion acrobatic pilot Kermit Weeks. Today it has exhibitions of classic and military planes, including Yakovlev Yak, Invader or some of the Warbirds from the Second World War.
Among the modern jewels on display in the museum is our absolute favourite, the Grumman F-14 Tomcat.
Not a Highlight
The Wings Over Miami museum has about 20 planes, and its main section is a hanger with the planes a little bit crammed together. This, along with its distance from the centre and the price, means it's perhaps ta best option for those with a lot of time to spare in Miami.
If you've already been to some of the other aviation museums around, such as Madrid's Museo del Aire or the Intrepid Sea, Air & Space Museum in New York, this one pales in comparison.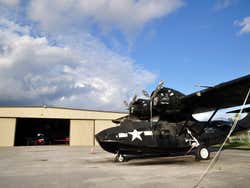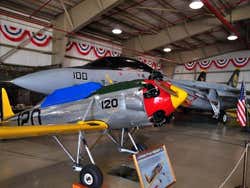 Schedule
Wednesday to Sunday: 10 am to 5 pm.
Monday and Tuesday: Closed.
Price
Adults: $10.
Children under 12: $6.
Seniors over 60: $7.
7% taxes not included