Miami has more than 800 buses that run over more than 95 routes, and covering almost the entire city.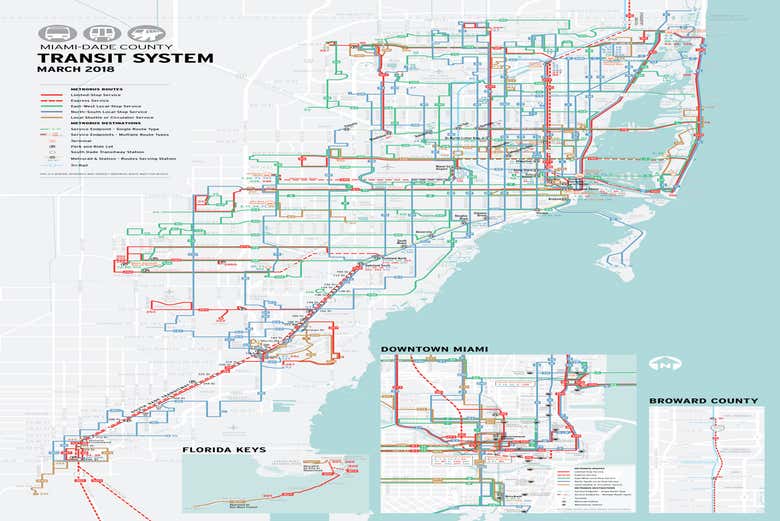 Miami Metrobus Map
Buses are Miami's most complete form of public transport, and the service runs from Miami Beach to the Keys.
Prices
A single ticket costs $2.25, but if you're planning to take more than one bus, it could be worth your while to buy a day pass for $5.65 - for which you should get an Easy Card.
Schedule
Many of the Metrobus routes run 24 hours a day. If you are interested in information on a specific route you can check it on the Miami transport page below.